Our Mission
Create a world where all dogs are happy and safe.
As of September 2023, we donated $2,023 to animal shelters.
Our Vision
One day, all dogs will be born safe and to be loved. 
One day, all dogs will have their home despite any hardship. 
One day, all dogs will be adopted by people as their family members.
Together, we can create the "one day" in the future all over the world.
Meet the Founder
I am Rie, the founder of KIKI Japan. I was born and raised in Japan. In my early 20s, I came to the United States to study fashion business. I have always loved dogs and fashion.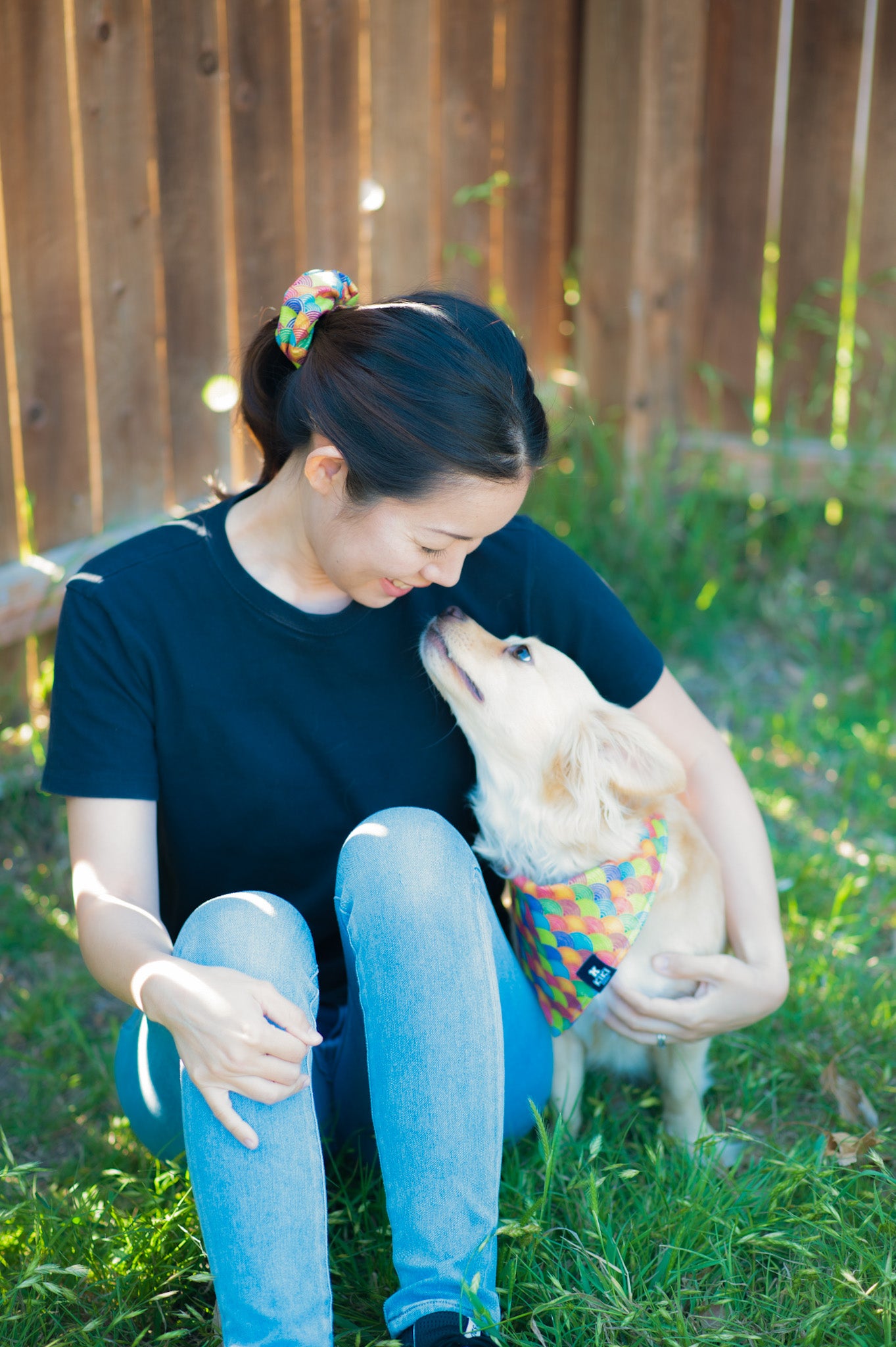 Our Story
When I was little, I learned that unadopted homeless dogs were killed after spending a few days at a shelter in Japan. Since then, the fact has been bothering me. 
I adopted my first dog, Doggie, when I was six years old. I don't remember the day we adopted her at all, but my mom told me that I insisted on taking Doggie home from a shelter, or I was not going home either. My dad tried to convince me to leave without her for a while, but he eventually gave up and took both of us home. 
My second dog, Reo, came into my life right after Doggie passed away. He was abused by one of his previous family members, and he needed a new home as soon as possible. I was not ready at the time since I had just lost Doggie, but when I saw him, I felt like Doggie was telling me to help him, so I did. 
I met with Kiki, my third dog, at a shelter in Los Angeles. She was dropped at the shelter by her previous family due to their financial problems. We were guided to meet in the greet and meet space. At first, she was busy sniffing the area. A shelter employee and I sat down on one of the little benches to let her feel comfortable with the area first. After a few minutes, she finished checking the area and came to the bench. She sat down on the bench between the shelter employee and me first, and moved her body to sit right next to me as if she knew we were meant to be together. Yes, I fell in love with her immediately. 
More time I spent with my dogs, my desire to help all dogs to be happy and safe became bigger and stronger. As a result, KIKI Japan was founded to create a world where all dogs are happy and safe.